Grollo Wardrobe Renovation
– The Iconic "Grollo Home".
Wardrobe Renovations can be as simple as fitting new Sliding Doors to the old cabinets.
But every so often we have a client who likes to think outside the box and be just a little more adventurous.
Most Darwinite's are familiar with "Grollo homes", those iconic concrete houses built across the Northern Suburbs after Cyclone Tracy.
With two similar styles, either "split level or two story, these solidly built homes offer up a particular set of renovation challenges.  Grollo's are constructed from heavily reinforced concrete slabs and are considered to be one of the safest places to be, should a "Cat 5" ever hit Darwin again!
Two story Grollo's are characterised by their sloping internal ceilings, raking to over three metres at their highest point in the third bedroom.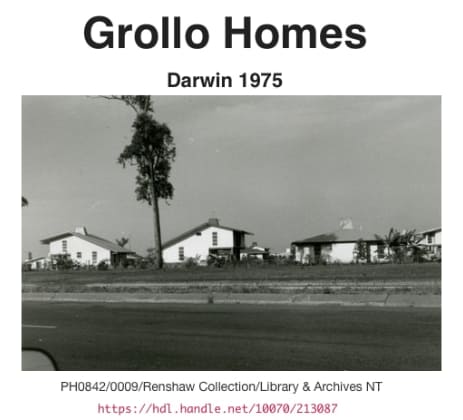 The second bedroom backs onto the bathroom and has a steel bulkhead built in at 2.9 metres.
Original cabinetry has a "flat top" around 2.4m high and is flanked by an old-fashioned side table with a few drawers.  Situated above is a mirror and "fluoro" light.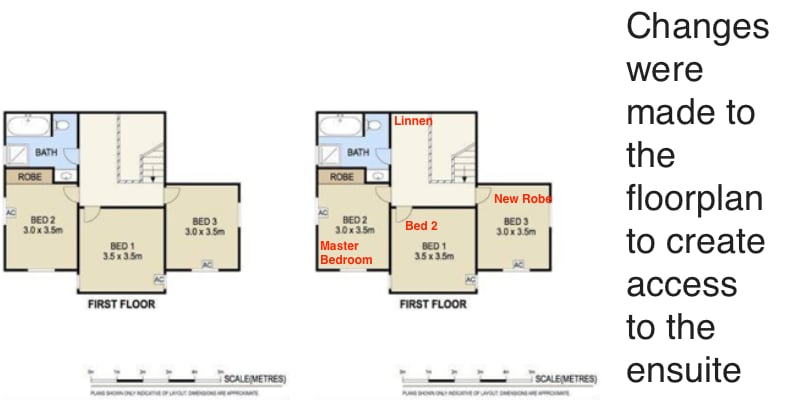 The Brief:  Grollo Wardrobe Renovation
The Clients Brief was sensible and straight to the point.
Enhance the Bedrooms without restricting future colour pallets and design changes.
We don't want boring Wardrobe Doors.
They wanted the Wardrobe Doors to provide a connection through out their home.
This was achieved by using the same Multi Panel design as the Kitchen Sliding Doors.  
In the bedrooms we used timber feature panels to provide a warmer ambience.  
The linen cupboard which can be seen from most rooms in the house.  Black mesh and white panels were selected to match the stair balastrade and the feature ceiling light.
Bedroom 2:  Converted to the Master
The second Bedroom was converted to the Master bedroom.  The Client carried out the carpentry & Gyp-roc himself.  To the Right you can see the new access to the ensuite.
Bedroom 3:  Is Very Typical of The Grollo Home
The wardrobe make over to the third bedroom saw the bedroom cupboard remain in the same position by the window.  
We extended the height to the ceiling by introducing a seperate cubpoard above the main cupboard.  
Panel Choices and design layout were the same as the other bedrooms.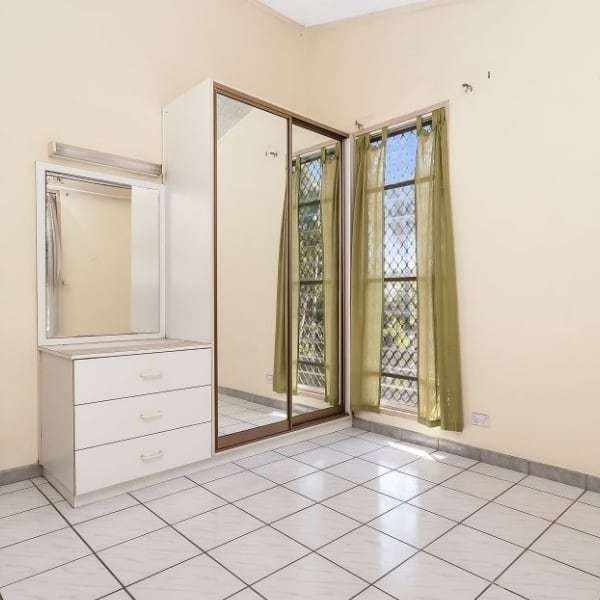 The new Linen Cupboard can be seen on the upstairs landing.  This was completed in our Troppo (Ventilated) Sliding doors.  The Black panels are perferated mesh powdecoated black.  (allowing airflow).  
Grollo Homes are unique to the Northern Territory.  Darwinites have been successfully renovating them for over 40 years.
Conserving Character to the Grollo and Tropical Decor Design was important to the home owners.   The Multi Panel Design Choice for the Wardrobes and Linen Cupboard was able to achieve.
Connection between all the rooms.
Modinised the Cupboards
Increasing the Wardrobes to the ceiling resulted in more storage.